Centrifugal fans and blowers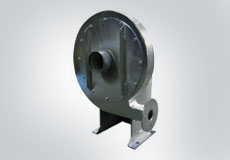 If you are looking for a centrifugal fan for your application in the UK, contact Cadfan Ltd for a wide range of fans. With us, you'll get quality centrifugal fans and blowers at competitive prices. Our engineers can help you work out exactly what you need.
Our centrifugal fan range includes:
• Multivane
• Backward lamina
• Backward curved
• Paddle blade
• High pressure blowers
Choose us for
• Competitive prices
• Wide range of fans and blowers
• Comprehensive service
• Fan repairs and maintenance
QUESTIONS?
If you are looking for a fan or impeller specialist then Cadfan can help. For over 20 years we have been specialising in this particular sector and we have a vast amount of knowledge and expertise in the fan and impeller service and manufacturing industries. Call 01452 690 035 for some professional advice and to find out how we can help.
CONTACT US